Bubbleologist Lisa Davies tells her story
Challenges don't have to hold you back, in fact we believe they help create a very special type of person. Fresh Charity interviewed Lisa to find out how she overcame her past trauma and became the woman she is today.
PLEASE WOULD YOU TELL US A BIT ABOUT YOUR TRAUMA AND THE IMPACT IT HAD ON YOU?
When I was 20 years old, I found my boyfriend dead due to autoerotic aphysixiation. This certainly shaped my life. In the initial stages of grief I was depressed and constantly tearful. I became very superstitious and developed compulsions to do things in certain orders or would completely avoid other things in the fear that something else terrible would happen.
DO YOU THINK THAT THE DIFFICULTIES YOU EXPERIENCED IN YOUR YOUNG LIFE HAVE MADE YOU STRONGER OR WEAKER?
Stronger.
I live life with flamboyant colour as often as I can – Life is too short to be too serious without laughter.
I now teach yoga with the hope that the skills that I had to learn and develop because of wanting to take control of my negative mental challenges can now support others in their time of healing and growth.
WHAT IS LIFE LIKE FOR YOU NOW?
I am happy. I feel that experiencing such trauma at an early stage of adulthood was a gift – a kick from life to not wait around, say yes to opportunities and really be present in the incredible world we live in. I am now a Bubbleologist. I entertain hundreds of people bringing joy and fun into others' lives. I teach yoga to stay balanced in a world that is fast.

WHAT DOES 'SUCCESS' MEAN TO YOU?
To have the freedom to enjoy my work. To see others enjoying the things I create. To master a skill.
Lisa's advice for you if you are having a tough time
When people say time is a big healer, it is true. But time during grief or mental challenges is on a different 'time scale', and patience has to be felt with yourself. Grief or trauma is very personal to each person, everyone experiences it at some point in their life to different degrees. In these times of difficulty, effective controlled breathing, gentle exercise, immersing yourself into the arts/craft world can be of benefit to give respite to your poor brain and body that is exhausted with emotions.
IF YOU COULD GO BACK IN TIME AND COMFORT YOUR YOUNGER SELF, WHAT WOULD YOU SAY?
Poor you, times are hard right now. With all the emotions you are experiencing and of those that surround you, you have to slow down. Sit with the emotions, soothe yourself without the hurry, let the tears roll down and know that people are surrounding you with their love and strength and prayers and this will carry you through.
You may feel alone, isolated, desperate for everything to be as it was – but I promise you, there are so many things aligned in your path to be excited for, new relationships, incredible places to see with sights and views of such beauty and colours.
The courage and wisdom learned through these horrendous challenges are the building blocks to a greater you.
These challenges are just chapters in your life. Thrill and adventure are to follow, with love and kindness and community always around, open your eyes, it always surrounds you. Follow your heart, trust your intuition, be present to the magic and detail of each moment. You are loved.
Take action
Lisa's practical tips for healing
Visit friends or family and be open for a cuddle/contact
Tell someone if you are having a bad day
DANCE
Listen to an audio book

I recommend The Secret by Rhonda Byrne and Non Violent Communication by Marshall Rosenburg

Eat well with lots of colourful vegetables and do regular exercise
Yoga
Breathing techniques
Mindfulness meditation
Go for a run
Find a new passion – mine were yoga and travelling solo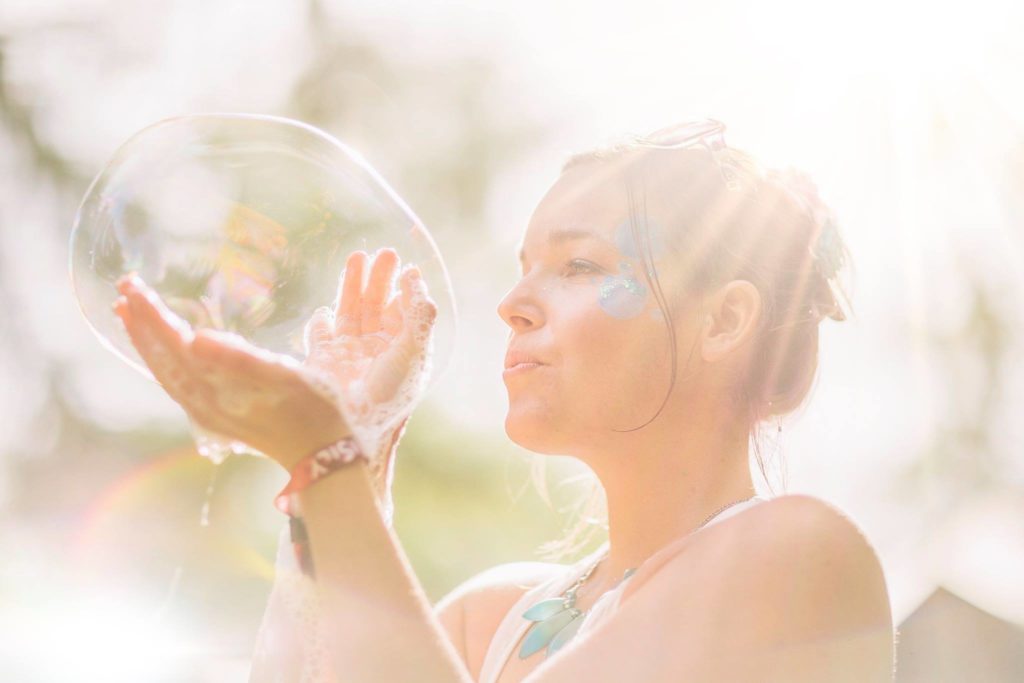 Read more
If you were inspired by Lisa's story and would like to read more, check out our article here and read about her experiences with volunteering.